Dr. Seda Erdoğan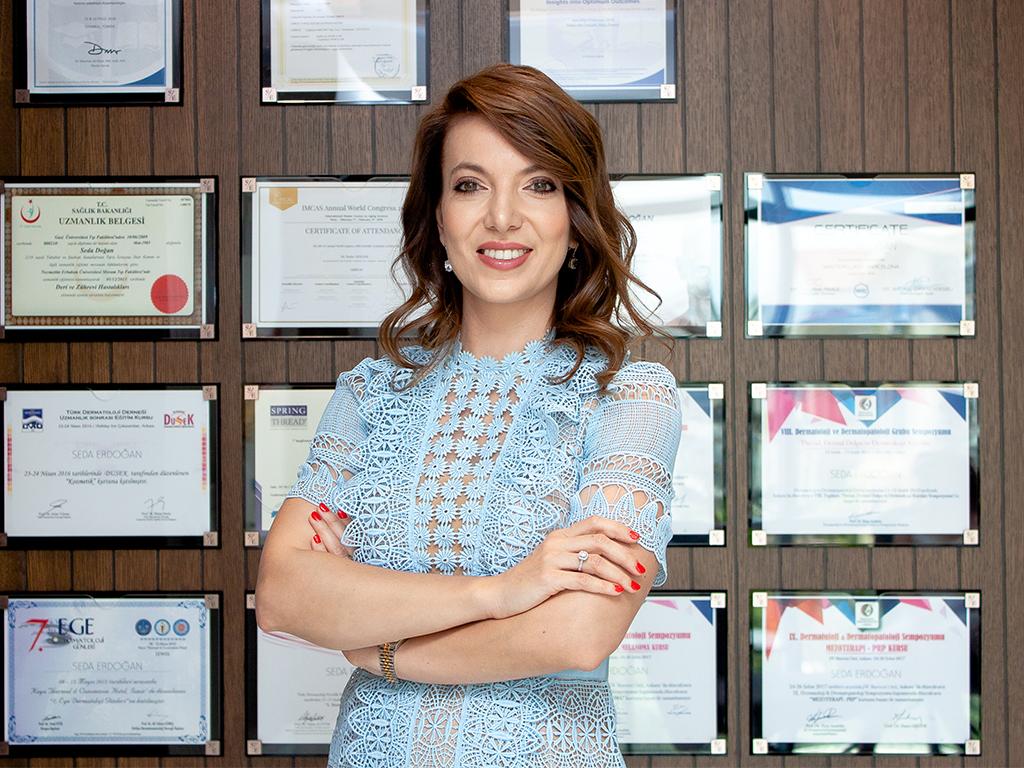 Dr. Seda Erdogan
Expertise: Dermatology Specialist, Hair Transplant
Education: Gazi University Faculty of Medicine
Highligts and Memberships
Hair from every aspect. DUSEK, 19-20 September 2015
Turkish Journal of Dermatology Member
Experience
Dr. Seda Erdogan is a dermatology specialist who was born in 1985 in Mut, Mersin. She completed her primary and high school education with top honors before graduating from Gazi University Faculty of Medicine in 2003-2009. Following that, she specialized in Dermatology (skin and venereal diseases) from 2009-2013 at Necmettin Erbakan University, Meram Medical Faculty.
With 1.5 years of government service in Cizre, Dr. Erdogan worked at Selahattin Cizrelioglu State Hospital. She has actively participated in numerous training programs and courses, both in Turkey and abroad, to stay up-to-date with the latest innovations and expand her knowledge.
In 2015-2017, Dr. Erdogan focused on aesthetic and cosmetic treatments. In 2017, she got married and moved to Antalya. After a year of accepting patients at Memorial Antalya Hospital, she established her own clinic.
Dr. Seda Erdogan takes great pleasure in sharing her knowledge and experiences with her patients, aiming to bring beauty and health together.