Breast Reduction Turkey, Antalya
The size of a woman's breasts can be influenced by various factors, including genetics, weight, and hormones. While some may experience discomfort early on, others may not encounter any issues until later in life. However, for those who do face discomfort and pain due to breast size, opting for a breast reduction Turkey can be a life-changing decision. Not only does it provide relief from back pain, but it also enhances self-confidence. It is crucial to have a discussion with a doctor and thoroughly consider the potential benefits and risks before making a decision.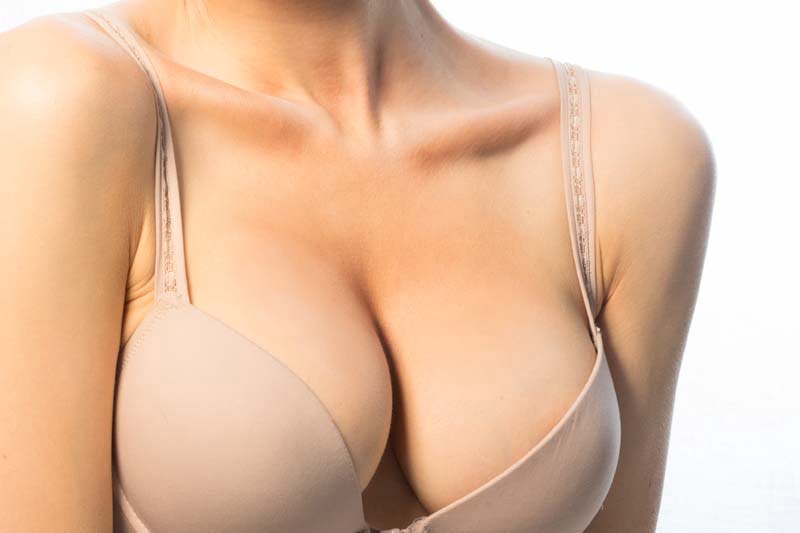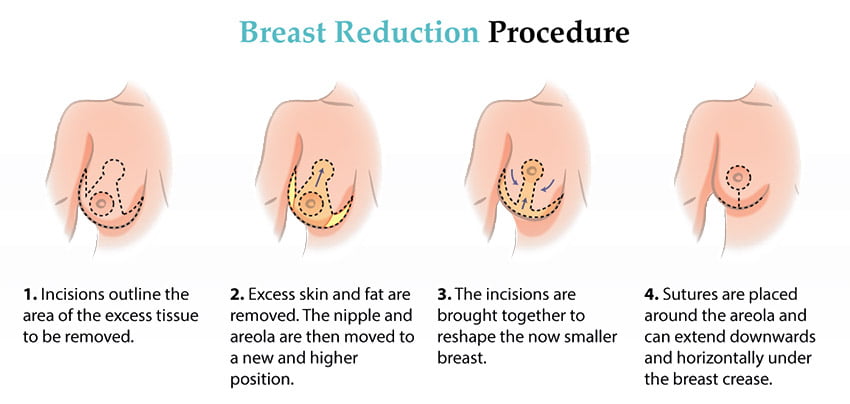 What is Breast Reduction Surgery
Breast reduction surgery, also known as reduction mammaplasty, is a permanent solution for those with large breasts. This reconstructive surgery can alleviate discomfort and improve appearance by removing excess skin, fat, and breast tissue. However, it's important to maintain a healthy weight, as gaining weight can cause new fat to be deposited in the breasts. Breast reduction surgery can provide relief for a variety of issues, including back pain, headaches, and difficulty breathing. It's a solution to pesky hygiene problems that can arise under the breast, such as rash or fungal infections.
Things You Should Know For Breast Reduction Surgery Turkey, Antalya
Before getting a breast reduction in Turkey, Antalya, there are several important things that you need to keep in mind. Here's a list of the most important things you should know:
Breast reduction surgery is a significant medical procedure that requires the expertise of a qualified and experienced plastic surgeon.
To be a suitable candidate for breast reduction surgery in Antalya, you should be at least 18 years old, in good overall health, and have realistic expectations about the outcomes.
Breast reduction surgery in Antalya typically takes around 1-2 hours to complete and is usually performed on an outpatient basis.
In preparation for your breast reduction surgery, it is advised to refrain from smoking and consuming alcohol for at least one week before and after the procedure.
Following the surgery, you will need to wear a surgical bra for approximately 3 weeks and avoid sudden movements during this time.
It is normal for your breasts to feel firm or tense after the surgery, as any hematomas will resolve within 2 weeks.
Physical activities should be avoided for at least 6 weeks post-surgery, and you should gradually return to your normal routine over several months.
The complete recovery period after breast reduction surgery can range from 6-12 months, and it is crucial to closely follow your surgeon's instructions during this time.
Around 2 weeks after the surgery, scar care may be necessary to ensure proper healing.
Lastly, it's important to remember that undergoing breast reduction surgery in Antalya is a personal decision. It should only be pursued if you are fully comfortable with it and have thoroughly considered the associated risks and benefits.
Allow for a minimum of 7 days for the breast surgery plan.
After the surgery, it is recommended to sleep on your back.
Avoid engaging in sports activities for at least 6 weeks post-procedure.
Final results are typically noticeable within 6 months.
TIME TO SEE FULL RESULTS AFTER BREAST REDUCTION SURGERY TURKEY
CHECK OUR BREAST AESTHETICS BEFORE AFTER GALLERY !
Procedure – Breast Reduction Surgery
Consultation: The first step to send us your records and some pictures. The plastic surgeon will review your medical records and assess your body through photographs to determine if you are a suitable candidate for the procedure. During the consultation, the surgeon will discuss the risks and benefits of the surgery and suggest the best methods for your specific case.
Examination: After the consultation, you will meet your surgeon in person for an examination of body. The surgeon will ensure that the chosen type of procedures and which ones are the most appropriate for you.
Surgical Procedure: The surgery is usually scheduled for the next day. Breast Reduction Surgery is performed under anesthesia, and therefore it is necessary to have an empty stomach before the procedure. Once you have received a blood test, you are ready for the surgery, which generally takes between 2 to 5 hours depending on its complexity.
Hospital Stay: After the surgery, you will spend one or two nights in the clinic under medical supervision. During this time, our team will provide proper aftercare and remove the drains.
Post-Op Visit: After leaving the hospital, you will have to revisit the clinic one more time for a thorough examination of the operated area to ensure proper healing.
Recovery: Breast Reduction surgery is a major procedure that requires a significant amount of recovery time. During this time, it is essential that you follow all post-operative instructions given by your surgeon to ensure the best possible outcome. You will have to avoid heavy lifting and strenuous activities for several weeks, and take prescribed pain medication for any discomfort.
Final Results: The final results of the breast reduction surgery will become visible once the swelling goes down and the healing process completed, which may take up to several months. The outcome will bring a firmer and smoother abdominal contour leading to enhanced confidence and self-esteem.
Many women choose to undergo a Breast Reduction in Antalya with great results. With the right surgeon, careful planning, and aftercare, it is possible to achieve a more attractive and youthful physical appearance with minimal risks and complications. So here we are! The More Clinics Team will help you during all the procedure of your Breast Reduction in Antalya.
GET A FREE CONSULTATION!
Let's Start Planning Your Treatment %100 Guarantee Results.
Breast Reduction in Turkey – Recovery
You can get back to your daily life routine within 10 to 14 days. At start days the patient might feel a little bit pain specially while arm movement which is normal and some symptoms such as swelling, numbness on the tip of the nipple, bruise on the nipple which will be temporary.
For about 14 days, you have to wear compression bra to prevent bruising and swelling. You will be advised to avoid strenuous exercise for 1 month as this can slow down recovery.
Breast Reduction Surgery Risks and Complications
As we know that every surgery has its risks and complications so here we have listed below:
Scars are a normal side effect of breast reduction surgery. These scars will fade over time but will never go away completely
Infection
Insensitivity or numbness at the breast tip
Side effects of the medication to help you sleep during surgery (anesthesia)
Bleeding
Fat tissue or necrosis of chest tissue
Blood clots
Swelling and bruising
Damage to nerves, blood vessels, and other parts of your body
Breast Reduction Turkey Cost
Turkey is a popular destination for cosmetic surgery. However, the cost of cosmetic surgery in Turkey can vary depending on the type of procedure and where you choose to perform it.
Prices for a regular breast reduction depend on the combined procedures desired, but in many cases range from 2.500 € to 5.000 €
Breast Reduction Cost in Antalya
The breast reduction cost varies according to the hospital location, the surgeon's experience, and the type of implants. Noteworthy is that the Boob job cost in some places may not include all fees, such as aftercare services and anesthesia.
Recently, Antalya has become the destination for many people worldwide for cosmetic procedures due to the competitive prices, the experienced surgeons in this field, and the specific medical services. But rhe question is, how much is a breast reduction in Turkey, Antalya? The breast reduction cost in Turkey Antalya ranges between $2,800 to $5,500. The cost might differ from one clinic to another depending on many factors like the surgeons experience and what is included in the prices.
HOW MUCH IS BREAST REDUCTION IN THE USA AND THE UK?
According to the American Society of Plastic Surgeons, the breast reduction cost in the US range from $8,000 to $12,000, and the average price in the United Kingdom is between £6,000 to £8,000. 
WHY PEOPLE CHOSE US?
Successful clinical outcomes require a combination of medical expertise, state of the art technology and high quality care."
The More Clinics, providing Global Patients with world class medical services from over 90 countries, in 7 languages in coordination with the support offices in the USA, the UK, CANADA and ISRAEL.
More than 10.000 Global Patient Success!
State-of-art Technologies and High Quality Materials.
Globally Trusted Techniques!
More than 20 years of Experience.
Patient Rights Oriented!
Only Reasonable and Affordable Prices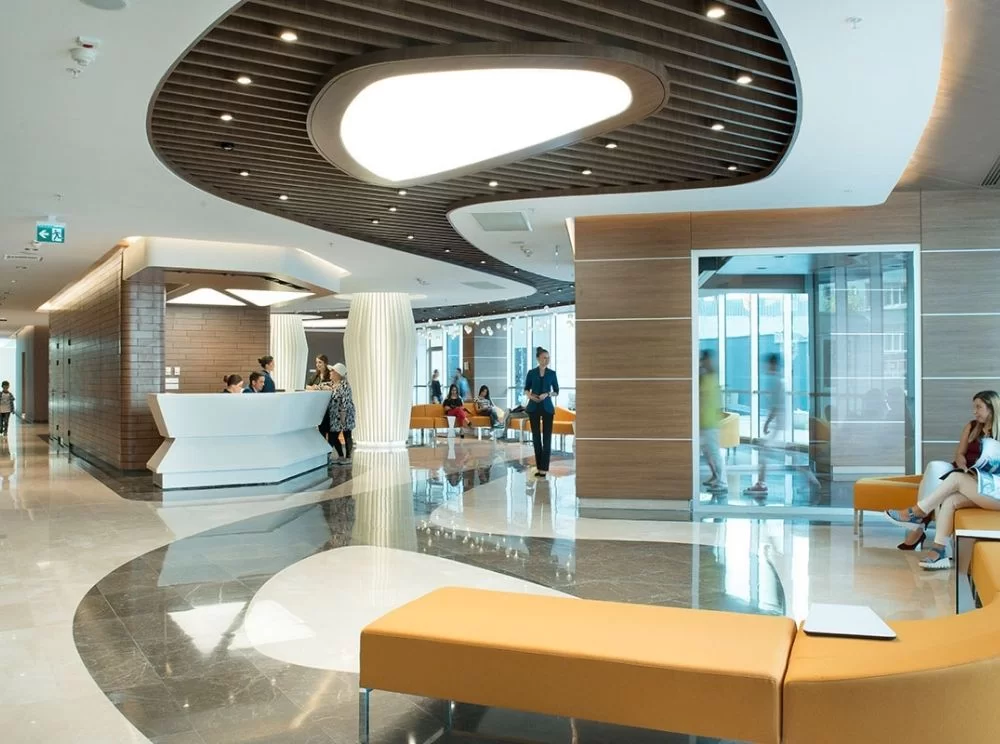 contact us
We find the proper treatment for every patient
dial now
+90 542 677 76 07