Penile Implants (Happiness Stick)
The penis prosthesis (penile implants), or the happiness bar known by the public, is the operation of placing a artificial penis into the body, which is applied to men who cannot perform the penis erection necessary for sexual intercourse naturally and do not respond to simpler treatments.
Penile prostheses are usually made of silicone alloy materials and are usually placed in 2 sponge-shaped chambers in each penis. Therefore, when penile prosthesis surgery is performed on a person, 2 sticks are placed in a penis.
There are flexible fixed models of the penile prosthesis as well as models that are soft in normal state and provide a hard and ready-to-intercourse penis appearance when water is filled.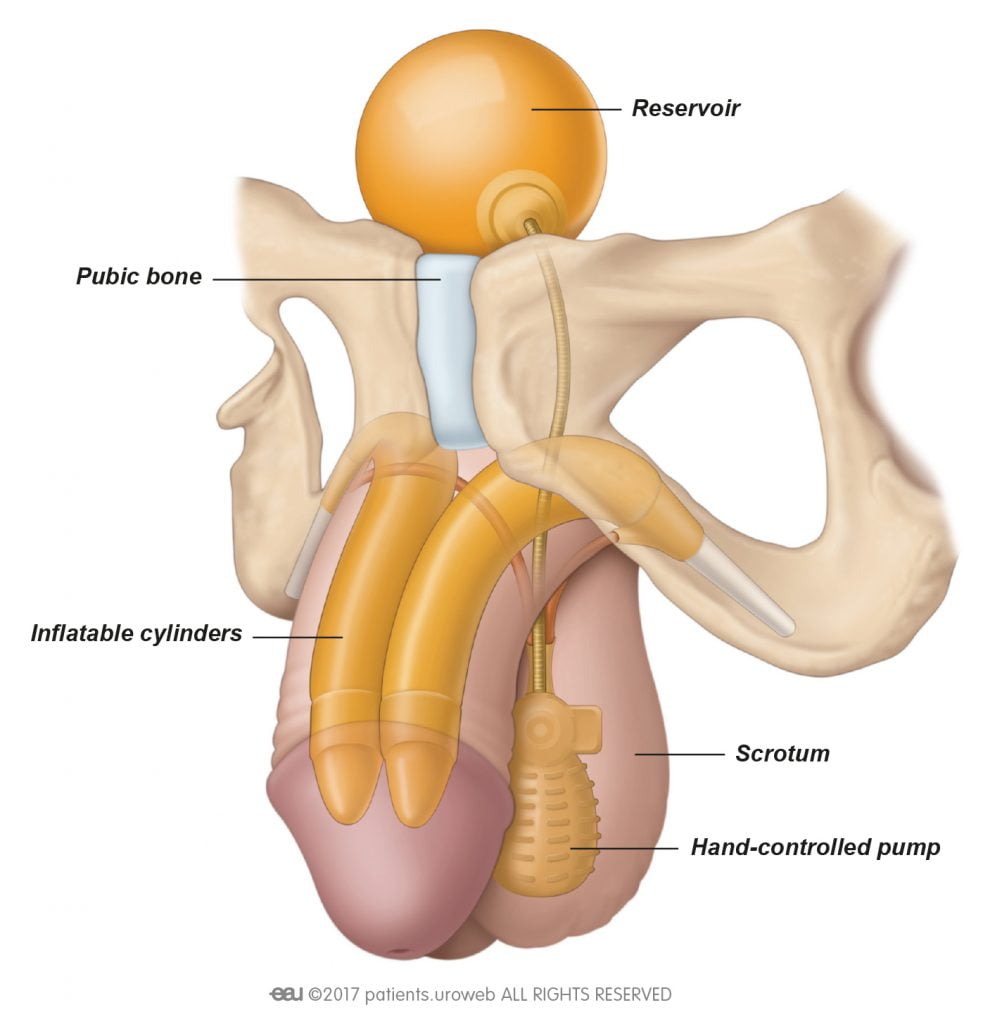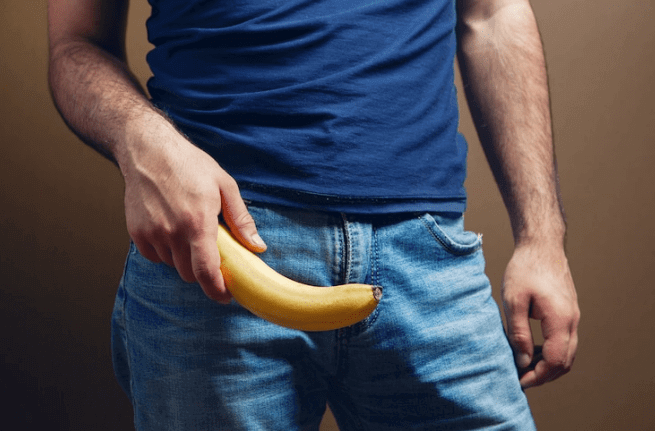 What are the Types of Penile Implants?
Basically, there are two groups of penile prostheses.
Malleable penis prosthesis : These are prostheses that remain firm but have the feature of bending and twisting.
Inflatable (Inflatable / Pumped) penis prosthesis: Two or three piece devices with an inflatable / deflated mechanism.
The fact that the prostheses in the first group are constantly stiff may be unnatural. The ability to inflate and lower the prostheses in the second group gives them a more natural function.
How long is the penile prosthesis surgery?
This surgery can vary between 45 minutes and 1.5 hours depending on the type of prosthesis to be placed. Postoperative hospital stay, on the other hand, may vary between 2-5 days, depending on the patient's pain and wound healing. The fact that antibiotics are given as a preservative by injection may also prolong this period.
Postoperative
After penile implant surgery, medication is likely to be needed to relieve pain. Mild pain may persist for several weeks. A week of antibiotics may be required to prevent infection.
The doctor gives personalized instructions on when to resume daily life. Most men can resume strenuous physical and sexual activities four to six weeks after surgery. Approximately two weeks later, it will be necessary to go to the doctor's control to remove the stitches.
TREATMENT PLAN PENILE PROSTHESIS
DAY 1
· Arrival at Antalya International Airport.
· Transfer from airport to hotel to check-in.
· Your patient coordinator will be in touch to bring you to the clinic. If it is a late arrival, you will be postponed to the following morning.
· With the assistance of our surgery consultant, all tests, examinations, and consultations are complete in one day.
DAY 2-3
· Once arrived at the clinic your doctor will prepare you for your Penile Prosthesis surgery.
· The duration of the Penile Prosthesis surgery takes about 45 minutes – 1,5 hours.
DAY 4
· You are discharged after your medications are prescribed.
DAY 5-6-7
· Relax and enjoy your holiday.
DAY 8
· A final examination will be made by your doctor on the 8th day after your operation.
· You will be transferred back to the airport once you check out from the hotel.
· Once home, your international patient coordinator will always be in contact with you, helping you during every step to feel healthy and comfortable.
STEP BY STEP YOUR PENILE PROSTHESIS HEALING JOURNEY
You can contact us via WhatsApp, E-Mail, or the Contact Form from our website and send your request for the of your choice. One of our international patient coordinators will contact you to get the details of your request to establish your treatment plan. Then our international patient coordinator will be at your service to manage your reservations and answer all your questions about the organization for the surgery, accommodation, length of stay, etc… Finally, we will submit a price quote with details. You can be sure that all the information you provide is processed with the utmost confidentiality.
With the assistance of our plastic surgery consultants, all tests, examinations, and consultations are completed in one day. Specialists assess our patients before the procedure. There are specific plans used to make the procedure safer. Our patients have to give their consent verbally and formally for their surgery. General anesthesia will be used during the procedure. Your doctor will recommend the best medicine for your condition.
Before the operation or treatment, you will be told how long the operation and treatment will take, how many days it will heal, etc. We give you all the information so that you know what to expect before the procedure.
You should pay attention to the doctor's recommendations for the following days. After the operation, you must be in the hospital for 2 days. After three days, if there are no any complications, you will be discharged from the hospital and stay at the hotel for the remaining 4 days
Our patients are DISCHARGED after their medications are prescribed.
GET A FREE CONSULTATION!
Let's Start Planning Your Treatment %100 Guarantee Results.
WHY PEOPLE CHOSE US?
Successful clinical outcomes require a combination of medical expertise, state of the art technology and high quality care."
The More Clinics, providing Global Patients with world class medical services from over 90 countries, in 7 languages in coordination with the support offices in the USA, the UK, CANADA and ISRAEL.
More than 10.000 Global Patient Success!
State-of-art Technologies and High Quality Materials.
Globally Trusted Techniques!
More than 20 years of Experience.
Patient Rights Oriented!
Only Reasonable and Affordable Prices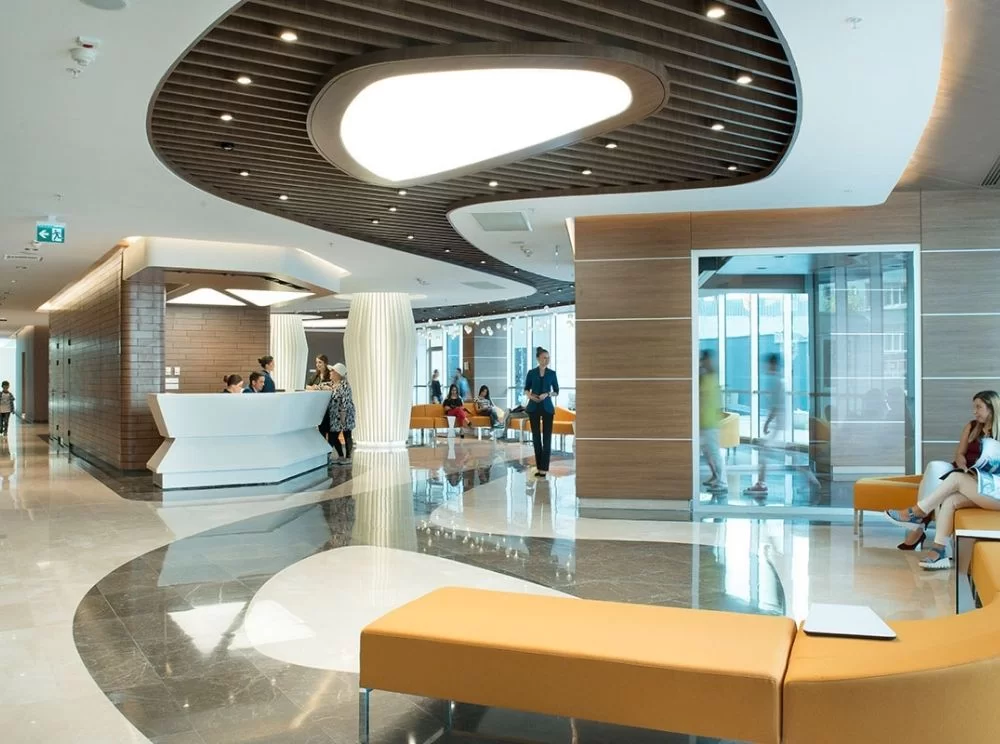 contact us
We find the proper treatment for every patient
dial now
+90 542 677 76 07