Mommy Makeover in Turkey
Becoming a mother is an incredible experience, but the aftermath of pregnancy, childbirth, and breastfeeding can be overwhelming for many women. The physical changes are completely natural, but they can leave some feeling uncomfortable with their post-baby body. This is where the mommy makeover in Turkey comes in – a custom cosmetic procedure to help mothers feel like their pre-baby selves again.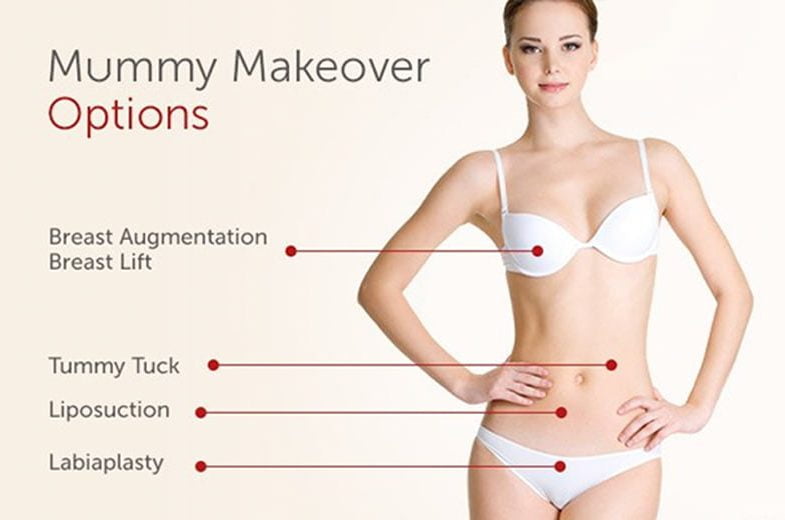 WHAT IS MOMMY MAKEOVER?
Discover the truth about the "mommy makeover" procedure – it's not a quick fix for new mothers. While many people assume that these surgeries can magically restore a woman's pre-baby body in no time, it's actually unsafe to undergo them immediately after giving birth. After all, pregnancy and childbirth can take a significant toll on the body, so rushing into surgery is risky business. That's why skilled plastic surgeons typically wait at least six months after birth before considering performing a "mommy makeover." By giving your abdominal tissue ample time to recover, you can ensure a safer and more successful surgery.
Typically, a mommy makeover includes some form of breast surgery and a tummy tuck. The procedure first came about as a means for women to rejuvenate the body areas that were most impacted by motherhood.
Mommy Makeover is a combination of various plastic surgeries aimed toward restoring the pre-pregnancy body. Since each lady is unique and exclusive and are differently affectet by the pregnancy, so Mommy Makeover Turkey surgery is ready-made to fulfill every patient' desires .
What Does Mommy Makeover Turkey Include?
The surgical treatment may be executed in a single consultation or unfold in numerous sessions, according to the preferences of the patient and the complexity of the surgeries.
TUMMY TUCK (ABDOMINOPLASTY)
A tummy tuck is a cosmetic surgery procedure used to make the abdomen thinner and more firm. The surgery involves the removal of excess skin and fat from the middle and lower abdomen in order to tighten the muscle and fascia of the abdominal wall.
LIPOSUCTION
Liposuction is a surgical operation that is used to remove fats with the assist of the suction approach from one centered area, such as:
Abdomen
Arms
Legs
Back
Buttocks
Hips
Under Chin
BREAST SURGERY
Many patients decide to include a breast lift or/and a breast augmentation surgery. Some women choose a breast reduction.
Vaginoplasty is a procedure to construct or repair a vagina. It treats various medical issues, including vaginal injury due to childbirth and pelvic floor disease complications. It's also for creating a transgender vagina, which helps individuals achieve their preferred gender identity. Others are Labiaplasty and Perineoplasty.
THINGS YOU SHOULD KNOW BEFORE YOUR MOMMY MAKEOVER IN TURKEY
A Mommy Makeover is a combination of surgical procedures designed to help women regain their pre-pregnancy bodies. This comprehensive procedure typically includes breast augmentation or reduction, tummy tuck, liposuction, and other cosmetic surgeries to enhance the overall appearance of the body.
Prior to undergoing a Mommy Makeover Turkey procedure, it is crucial to ensure that you are in good overall health. Women who plan to have children in the future should wait until after completing their family before considering this surgery. If you have recently given birth, it is important to wait at least six months since childbirth and have stopped breastfeeding for at least six months before proceeding with the procedure.
One significant advantage of the Mommy Makeover is that it combines all necessary surgeries into a single session, reducing both risks and recovery time. It is important to note, however, that this procedure does carry potential risks and complications, including cardiac and pulmonary problems, deep vein thrombosis, asymmetry, and fat embolization. Additionally, infection, bleeding, hematomas, poor incision healing, persistent pain, contour deformation, irregularities, redness, and bumps are common occurrences after surgery.
To minimize risks and complications, it is crucial to refrain from smoking and alcohol consumption for at least four weeks before and after the surgery. Wearing compression garments for four to six weeks and compression stockings for at least five days following the procedure is also essential.
Choosing the right timing for the procedure is important, with a minimum of eight days needed for planning. It is advisable to avoid scheduling the surgery during the summer months, as compression garments can be uncomfortable in hot weather.
Lastly, it is important to be aware that a tummy tuck surgery will result in a scar, typically concealed beneath the bikini line. Despite this, the Mommy Makeover procedure remains an effective way to restore your body's appearance to its pre-pregnancy state, as long as safety considerations are taken into account.
Stitches are typically removed within 7 to 14 days, after which scar care is recommended. Patients are allowed to shower once the stitches are removed, but taking baths should be postponed for 1.5 months. It is crucial to avoid exposing the operated area to sunlight under any circumstances.
For the first two weeks after abdominoplasty in Antalya, it is important to refrain from any physical activity that could negatively affect your stitches and the healing process.
Stitches are usually removed after 10 to 14 days, allowing patients to resume showering. However, taking baths should still be postponed for 1.5 months. It is advised to avoid visiting the sauna or solarium and engaging in full-scale sports for at least 6 months after the surgery in Antalya.
The final results of the Mommy Makeover Turkey procedure can usually be seen after 6 months.
PROCEDURE OF MOMMY MAKEOVER IN ANTALYA:
Consultation: The first step to send us your records and some pictures. The plastic surgeon will review your medical records and assess your body through photographs to determine if you are a suitable candidate for the procedure. During the consultation, the surgeon will discuss the risks and benefits of the surgery and suggest the best methods for your specific case.
Examination: After the consultation, you will meet your surgeon in person for an examination of body. The surgeon will ensure that the chosen type of procedures and which ones are the most appropriate for you.
Surgical Procedure: The surgery is usually scheduled for the next day. Mommy Makeover Surgery is performed under anesthesia, and therefore it is necessary to have an empty stomach before the procedure. Once you have received a blood test, you are ready for the surgery, which generally takes between 2 to 5 hours depending on its complexity.
Hospital Stay: After the surgery, you will spend one or two nights in the clinic under medical supervision. During this time, our team will provide proper aftercare and remove the drains.
Post-Op Visit: After leaving the hospital, you will have to revisit the clinic one more time for a thorough examination of the operated area to ensure proper healing.
Recovery: Mommy Makeover in Antalya surgery is a major procedure that requires a significant amount of recovery time. During this time, it is essential that you follow all post-operative instructions given by your surgeon to ensure the best possible outcome. You will have to avoid heavy lifting and strenuous activities for several weeks, and take prescribed pain medication for any discomfort.
Final Results: The final results of the Mommy Makeovers surgery will become visible once the swelling goes down and the healing process completed, which may take up to several months. The outcome will bring a firmer and smoother abdominal contour leading to enhanced confidence and self-esteem.
While Mommy Makeover in Turkey can be a transformative experience, it is important that patients understand the risks and potential complications that come with the procedure. This includes infection, bleeding, hematomas, poor incision healing, asymmetry, cardiac and pulmonary complications, inability to breastfeed, deep vein thrombosis, persistent pain, contour deformation, and fat embolization.
Despite the risks, many women choose to undergo a Mommy Makeover procedure in Antalya with great results. With the right surgeon, careful planning, and aftercare, it is possible to achieve a more attractive and youthful physical appearance with minimal risks and complications. So here we are! The More Clinics Team will help you during all the procedure of your Mommy Makeover in Antalya.
Mommy Makeover in Turkey: Before and After
Experience the complete transformation after a mommy makeover in Turkey. Our procedures consistently deliver exceptional results, bringing significant changes to our patients' lives. Not only does this surgery tighten the abdominal area, but it also enhances the overall body silhouette, resulting in a pleasing aesthetic. Many patients report a surge in self-esteem and contentment as their figures are beautifully refined through the best mommy makeover surgery in Turkey.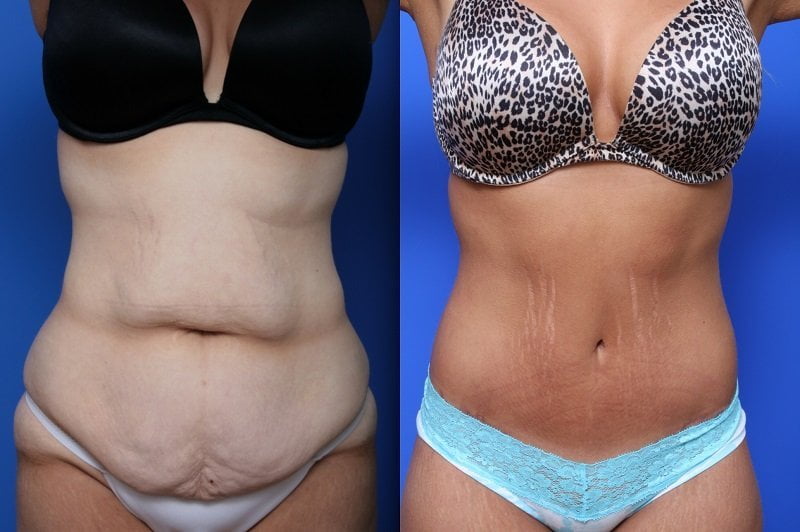 GET A FREE CONSULTATION!
Let's Start Planning Your Treatment %100 Guarantee Results.
MOMMY MAKEOVERS COST TURKEY
Turkey is a popular destination for cosmetic surgery. However, the cost of cosmetic surgery in Turkey can vary depending on the type of procedure and where you choose to perform it.
Prices for a regular mommy makeover depend on the combined procedures desired, but in many cases range from 8.000 € to 10.000 €
MOMMY MAKEOVER COST IN ANTALYA
A tummy tuck, liposuction, and can cost as little as GBP 5,000 – 8,500 (EUR 6,000 – 10,000) in Turkey.
Turkey offers extremely low costs and high-quality care in plastic surgery. As a result, it has become a popular destination for patients worldwide looking to undergo cosmetic surgery at an affordable price.
Here are some examples of the costs you should expect if you get cosmetic surgery in Turkey:
Tummy Tuck: GBP 3,000 – 3,9000 (EUR 3,500 – 4,900)
Liposuction: GBP 1,700 (EUR 2,000)
Rhinoplasty: GBP 2,100 (EUR 2,500)
HOW MUCH IN THE USA AND THE UK?
WHY PEOPLE CHOSE US?
Successful clinical outcomes require a combination of medical expertise, state of the art technology and high quality care."
The More Clinics, providing Global Patients with world class medical services from over 90 countries, in 7 languages in coordination with the support offices in the USA, the UK, CANADA and ISRAEL.
More than 10.000 Global Patient Success!
State-of-art Technologies and High Quality Materials.
Globally Trusted Techniques!
More than 20 years of Experience.
Patient Rights Oriented!
Only Reasonable and Affordable Prices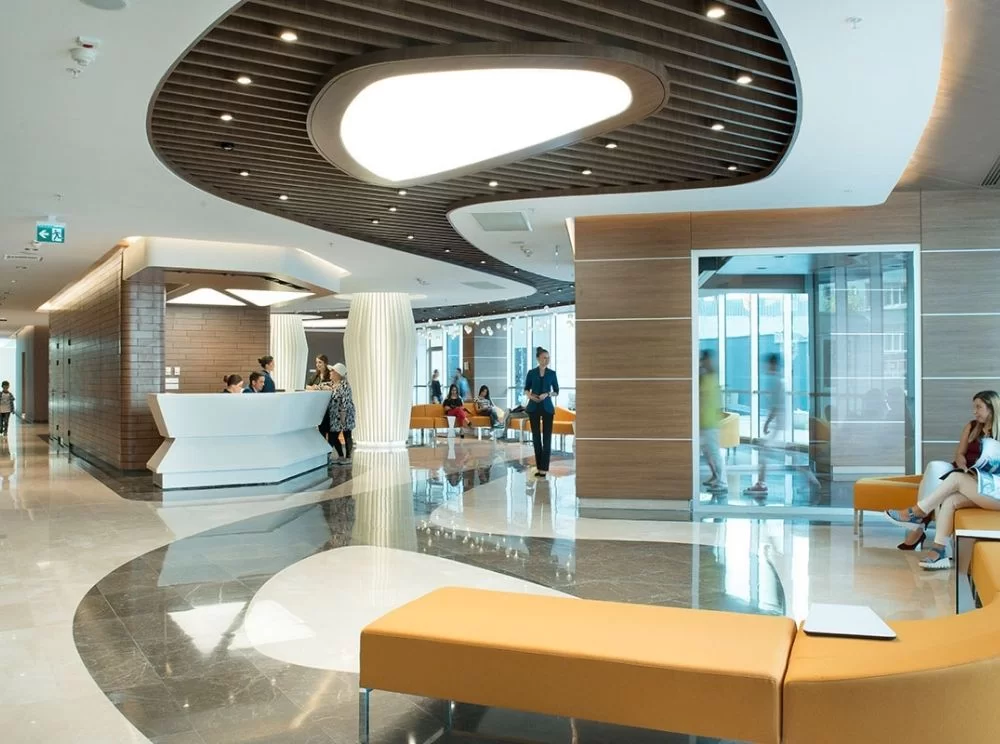 contact us
We find the proper treatment for every patient
dial now
+90 542 677 76 07