Dr. Onur Ademhan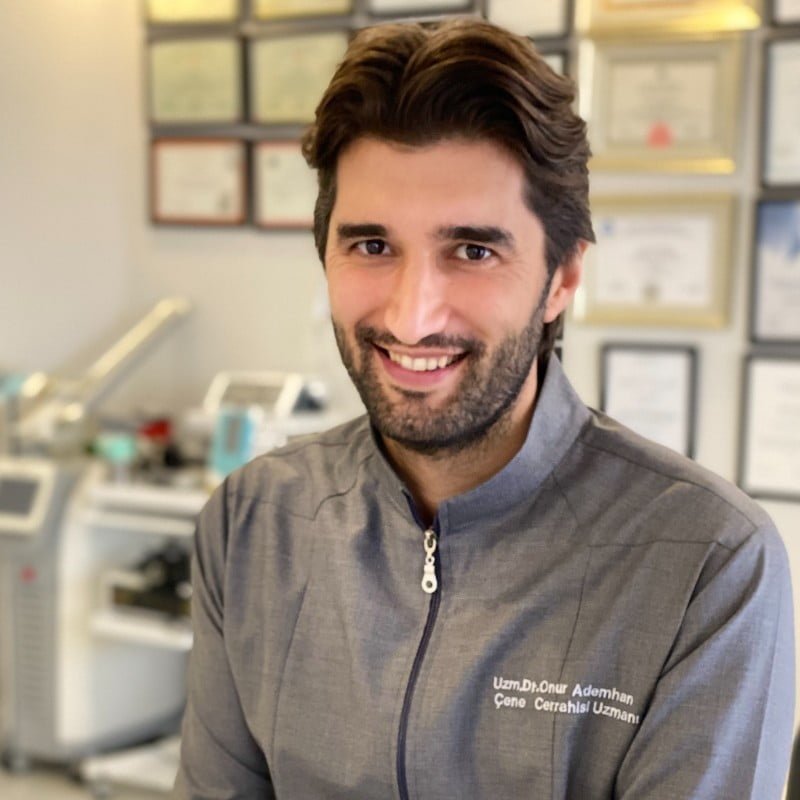 Dr. Onur Ademhan
Expertise: Oral and Maxillofacial Surgery, Implantology
Education: Ankara University Faculty of Dentistry
Highligts and Memberships
Esthetic Implant Dentistry by Prof Urs Belser cerfification, Switzerland.
Advanced Implant Protocols, 2016, certificated
Turkey Oral and Maxillofacial Surgery Association Member
Experience
Dr. Onur Ademhan, a renowned maxillofacial surgeon, was born in Ankara in 1984. He received his primary, secondary, and high school education in Antalya before earning his dentistry degree from Ankara University in 2007. After graduation, he embarked on his professional journey by opening his private practice, which he maintained until his military service from 2008 to 2010.
Dr. Ademhan further solidified his expertise in the medical field by completing his specialty education in Gazi University's Faculty of Dentistry, Department of Oral and Maxillofacial Surgery, from 2009 to 2013. He has since been applying his extensive knowledge and skills in various aspects of oral and maxillofacial surgery.
His treatment services encompass a wide spectrum including extraction and maintenance of erupted or embedded teeth, dental implant applications, sinus lifting and graft applications, surgical arrangement of soft and hard tissues in the mouth before denture application, and treatment of cystic or tumor formations in the mouth.