Understanding the Differences between DHI and FUE Hair Transplant
If you are experiencing hair loss or baldness, you must have come across different hair transplant techniques. Two of the most popular procedures include DHI hair transplant and FUE hair transplant. These two methods have distinct differences that you should understand before choosing the right one for you. In this blog post, we will explore the differences between DHI hair transplant and FUE hair transplant Antalya to help you make an informed decision.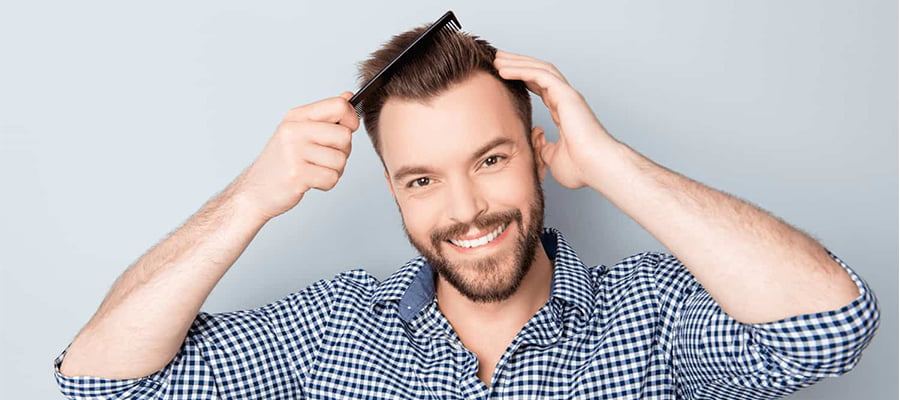 Procedure Process
DHI hair transplant is relatively new and an advanced method of hair restoration compared to FUE hair transplant. In DHI hair transplant, individual follicles are extracted one by one and transplanted directly into the recipient area. This is done using a specialized pen-like tool called a Choi Implanter. Since this method does not involve creating incisions, the scarring is minimal, and the healing time is faster.
On the other hand, FUE hair transplant is a traditional procedure, where individual follicles are extracted from the donor area using a punch tool. These follicles are then implanted in the recipient area by creating small incisions. The healing time is relatively longer, and there may be visible scars from the incisions.
Speed of Hair Transplant Procedure
DHI hair transplant method takes relatively more time to complete compared to FUE hair transplant. This is because the process involves extracting and implanting individual follicles one by one. The procedure may take several hours to achieve the desired results. On the other hand, FUE hair transplant procedure can be completed much faster because the donor hair is usually harvested in batches.
Cost of Hair Transplant Antalya Procedure
The cost of hair transplant procedures depends on various factors such as the number of grafts required, the experience of the surgeon, and the location of the clinic. However, DHI hair transplant is generally more expensive than FUE hair transplant due to the advanced tools and technology used in the procedure.
The More Clinics Turkey Team promise a reasonable, affordable and custom- made offer for Your Hair Transplant Antalya Experience.
Results
Both DHI hair transplant and FUE hair transplant Antalya procedures promise excellent results, but the final outcome mainly depends on the surgeon's expertise. With DHI hair transplant Antalya, the grafts are implanted closely, giving a more natural appearance. There is also a higher survival rate of implanted follicles. FUE hair transplant also gives excellent results when done by an experienced surgeon. The procedure leaves minimal scarring and can provide a more natural look.
In conclusion, DHI and FUE hair transplant Antalya are both excellent hair transplant methods to consider if you are experiencing baldness or hair loss. However, the decision on which method to choose mainly depends on your preferences and budget. By understanding the different factors that set these two methods apart, you can make an informed decision that gives you the best outcomes possible. We recommend discussing the options with your surgeon and considering their advice before undergoing any hair transplant procedure.
The More Clinics Turkey Team of experts will guide you through the whole process while planning your hair transplant trip in Turkey. Want to See Our Before After Gallery?
GET A FREE CONSULTATION!
Let's Start Planning Your Treatment %100 Guarantee Results.
Medically Reviewed by Dr. Seda Erdoğan who specialized on Hair Transplants, Dermatology