Otoplasty Surgery in Turkey
Otoplasty surgery, also known as ear reshaping surgery or ear pinning, is a cosmetic surgical procedure performed to alter the shape, position, or size of the ears. It is commonly used to correct prominent or protruding ears, reduce the size of large ears, reshape misshapen ears, or correct ear asymmetry. Otoplasty surgery in Turkey can have a significant impact on an individual's self-confidence and overall appearance. It is often performed on children or young adults, as well as adults who have been self-conscious about their ears.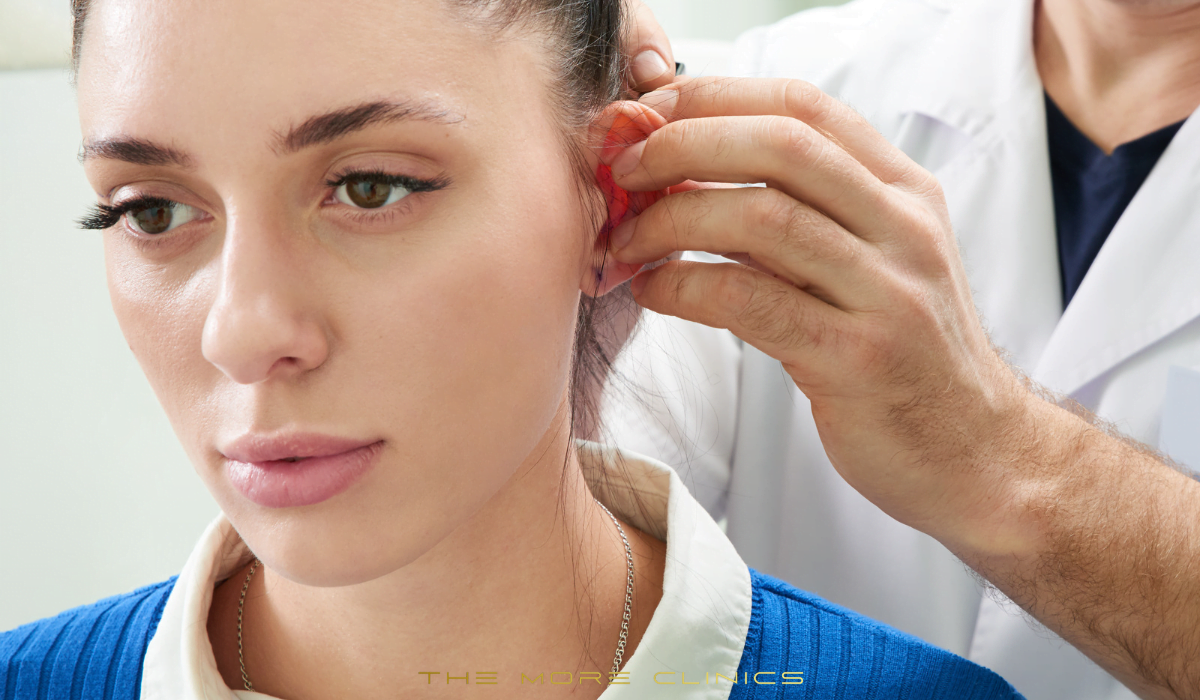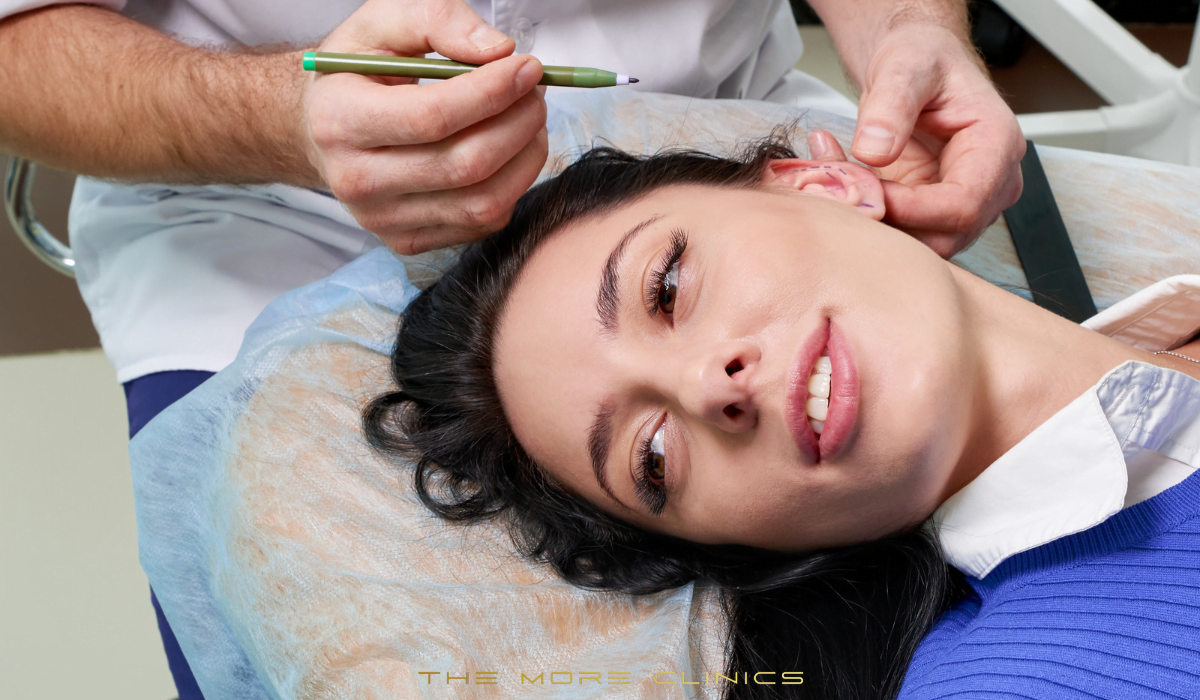 OTOPLASTY PROCEDURE
During the procedure, the surgeon makes incisions either behind the ear or within the natural creases of the ear. The cartilage is then reshaped, repositioned, or reduced to achieve the desired aesthetic result. In some cases, sutures may be used to hold the ear in its new position. Otoplasty surgery is typically performed under local anesthesia with sedation or general anesthesia, depending on the complexity of the procedure and the patient's preferences.
THINGS YOU SHOULD KNOW ABOUT OTOPLASTY IN TURKEY
If you are considering otoplasty in Turkey, there are some important things you should know about the procedure. Otoplasty, also known as ear surgery, can improve the shape, size, or placement of the ears, making them more proportionate to the face and helping to increase self-confidence. Here are some key things you should know when considering otoplasty in Turkey:
Choose an experienced plastic surgeon on this procedure. Look for a surgeon who is a member of the Turkish Society of Plastic, Reconstructive, and Aesthetic Surgeons (TPCD).
Consultation is necessary: Before scheduling an otoplasty procedure, you should schedule a consultation with your plastic surgeon. During this consultation, your surgeon will review your medical history, examine your ears, and talk to you about your desired outcome.
There are different types of otoplasty procedures. There are several different techniques used in otoplasty, including incisionless otoplasty, cartilage sparing otoplasty, and traditional otoplasty. Your surgeon will determine the best technique for your specific needs.
You may choose to have otoplasty on one or both ears. Depending on your individual case, you may need to have otoplasty on one ear or both ears. The surgeon will discuss the options with you during your consultation.
The procedure can be done under local anesthesia. In most cases, otoplasty is performed under local anesthesia, which means you will be awake during the procedure but will not feel any pain.
Recovery time is minimal. While there may be some discomfort and swelling after the procedure, most patients are able to return to work and normal activities within a week.
Follow-up care is important. Your plastic surgeon will provide you with detailed instructions for post-operative care, including how to care for your bandages, medications to take, and when to return for follow-up appointments.
Cost of otoplasty in Turkey is affordable. The cost of otoplasty in Turkey is generally lower than in other countries, while still maintaining high quality of care and experience by certified plastic surgeons.
By knowing these important factors, you can make an informed decision regarding otoplasty in Turkey, and take the necessary steps for a successful and satisfying outcome.
Do you want to read some Reviews. See our Patient Reviews Page to see our Happy Patients.
Otoplasty Before and After Transformation
SEE THE DRAMATIC RESULTS OF OTOPLASTY
Otoplasty procedures have consistently delivered remarkable outcomes, bringing significant changes to the lives of patients. This surgery not only enhances the appearance of the ears but also improves the overall facial aesthetics, resulting in a rejuvenated and balanced look. Many patients have experienced a boost in self-confidence and satisfaction as their ears are gracefully transformed through the best otoplasty procedures available.
GET A FREE CONSULTATION!
Let's Start Planning Your Treatment %100 Guarantee Results.
OTOPLASTY COSTS
How much does ear surgery cost? The average cost of cosmetic ear surgery in the USA is $3,736, according to the most recent statistics from the American Society of Plastic Surgeons. This average cost is only part of the total price – it does not include anesthesia, operating room facilities or other related expenses.
Otoplasty is done to both adults and children, and apart from visual changes, it brings a massive psychological relief and improves mental health – especially in children and teenagers. The average cost of otoplasty in the UK is 3500-3750 GBP, which is quite costly.
Otoplasty cost in Canada is $6,000 plus tax, which includes local anesthesia. Otoplasty can also be performed under general anesthesia and the cost would be $7,000 plus tax. If you have just one ear corrected, your overall otoplasty cost will be reduced.
Otoplasty (or ear surgery) in Turkey costs can vary depending on various factors such as the complexity of the procedure, the surgeon's experience, the clinic's location, and any additional fees involved. The average cost of otoplasty in Turkey in euros (EUR) can range from approximately €1000 to €4,000.
---
GET A FREE CONSULTATION!
Let's Start Planning Your Treatment %100 Guarantee Results.
WHY PEOPLE CHOSE US?
Successful clinical outcomes require a combination of medical expertise, state of the art technology and high quality care."
The More Clinics, providing Global Patients with world class medical services from over 90 countries, in 7 languages in coordination with the support offices in the USA, the UK, CANADA and ISRAEL.
More than 10.000 Global Patient Success!
State-of-art Technologies and High Quality Materials.
Globally Trusted Techniques!
More than 20 years of Experience.
Patient Rights Oriented!
Only Reasonable and Affordable Prices