The Modern Sapphire Fue Hair Transplant in Antalya
Sapphir hair transplantation is the latest modification in hair restoration. Many people suffer from hair loss and want to effectively remedy the consequences. A successful remedy is a successful hair transplant.This technique has significantly shaped modern hair transplantation. Diamond hair transplant in Antalya offers numerous advantages over other hair transplant techniques, providing an unparalleled level of precision for optimal outcomes.
The Sapphire FUE hair transplant method has gained popularity among patients due to its ability to deliver exceptionally natural-looking results. With Sapphire FUE hair transplant in Antalya, you can expect minimal scarring, reduced post-surgery discomfort, and a highly precise approach. These remarkable benefits make it an ideal choice even for individuals with low hair density or thin hair, enabling them to achieve the desired results they seek.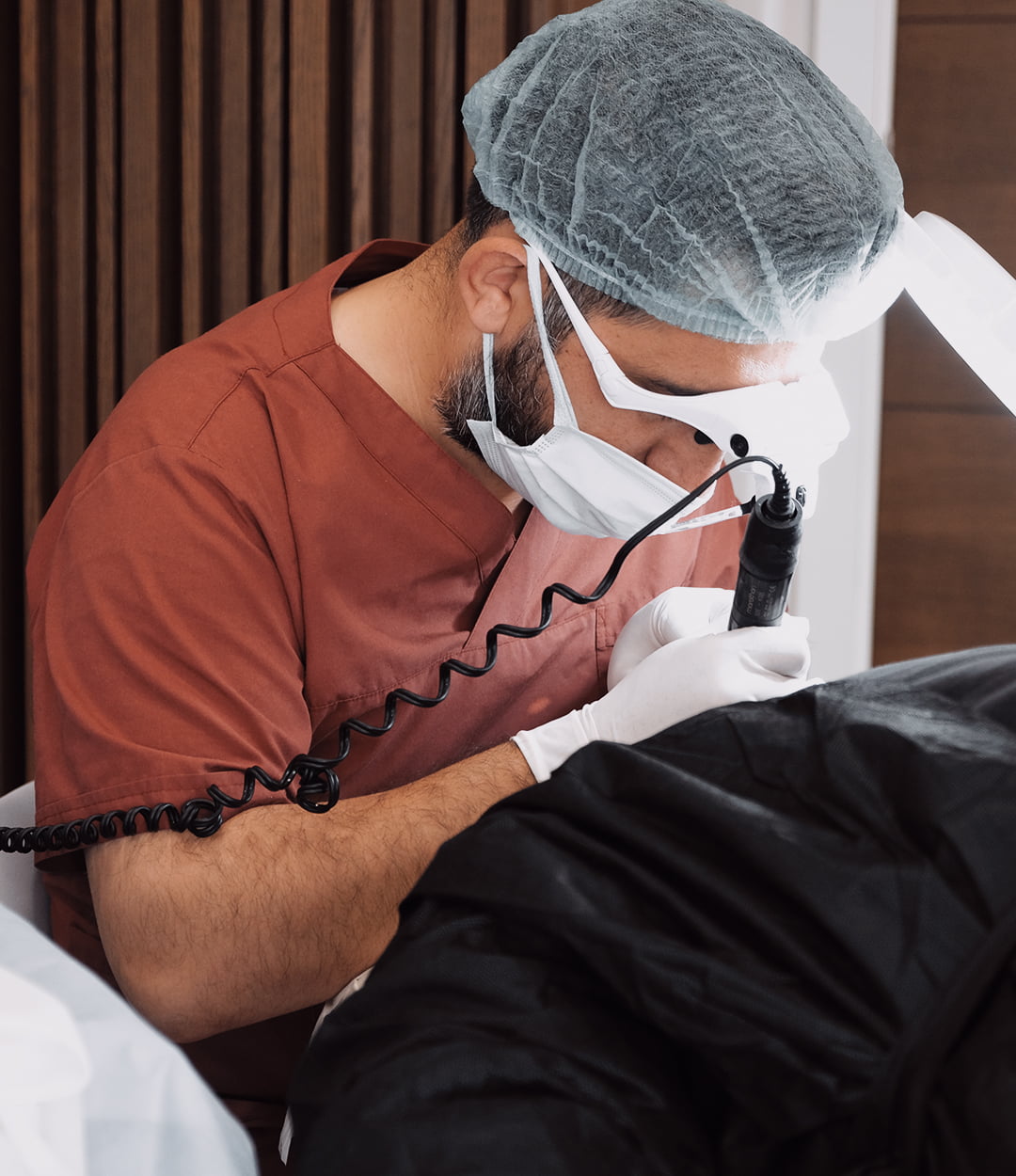 Key Benefits of Sapphire Hair Transplant in Antalya
Virtually invisible scars create a natural-looking finish.
Experience minimal post-procedure pain.
Enjoy a shorter recovery period, allowing you to resume your normal routine swiftly.
Attain a hairline that perfectly matches your desired shape, ensuring a natural appearance.
Lower risk of complications compared to alternative treatments.
Introducing the Sapphire Hair Transplant Methodology
First and foremost, let's clarify that FUE stands for Follicular Unit Extraction. This technique involves individually extracting donor hair using a small hollow needle, typically measuring 0.6 to 0.9 mm in diameter. The grafts, which consist of follicular units containing one to three hairs and their roots, are meticulously removed.
What sets the Saphir FUE hair transplant apart is the use of sapphire blades in the subsequent step. These blades are tailored to each patient's unique hair structure. Unlike traditional methods, the innovative sapphire blade allows for the creation of V-shaped channels, revolutionizing the hair transplantation process.
Not only does the Saphir FUE technique deliver exceptional results, but it also accelerates the healing process due to the enhanced hair growth it promotes. Since implementing this method, we have consistently received positive feedback from our patients, who are delighted with their own hair treatment outcomes.
Difference between Sapphire and Classic Fue
Sapphire FUE and classical FUE differ primarily in the type of blades used for channel opening. While classical FUE surgeries use steel blades that can become dull and less efficient over time, potentially leading to tissue damage, Sapphire FUE utilizes blades made from the highly precious crystal, sapphire. These sapphire blades, inherently sharper and able to maintain their sharpness for longer, offer a superior option for channel creation. By incorporating sapphire blades, the procedure ensures enhanced precision and reduced risk during the entire process.
The utilization of sapphire blades in the FUE technique has ushered in an era of innovation in hair transplantation. Since 2004, the FUE technique has been widely embraced worldwide, and now, with the introduction of sapphire blades, it has taken a significant leap forward. These blades enable the creation of smaller channels compared to steel blades, resulting in a positive impact on the healing process. This breakthrough has revolutionized the field of hair transplantation, enhancing precision and improving overall outcomes.
GET A FREE CONSULTATION!
Let's Start Planning Your Treatment %100 Guarantee Results.
Sapphire Fue Hair Transplant Costs
The Sapphire FUE (Follicular Unit Extraction) is a popular hair transplant method renowned for its precision and effectiveness. The cost of this procedure varies widely across different regions of the world. In the United States, the price typically ranges between $15,000 and $25,000. In Europe, prices can range between €10,000 and €25,000. In countries like Turkey, which is known for its affordable and high-quality medical tourism, the cost can be substantially lower, ranging from $2,500 to $6,500. It's crucial to note that these are rough estimates, and actual costs can fluctuate based on the complexity of the procedure, the surgeon's experience, and the individual's specific needs.
| Region | Average Cost Range for Sapphire FUE (USD) | Additional Notes |
| --- | --- | --- |
| North America | $10,000 – $20,000 | Prices vary by state and city. |
| Europe | €10,000 – €25,000 | Costs may differ between countries. |
| Turkey | $3,000 – $7,000 | Prices may be influenced by the clinic's reputation. |
| South America | $9,000 – $12,000 | Costs may vary based on the country and clinic. |
| United Kingdom | £14,000 – £20,000 | Prices may be lower in some regions. |
| Australia/Oceania | AUD 12,000 – AUD 18,000 | Costs may be higher in Australia compared to nearby regions. |
Sapphire Fue Hair Transplant Cost Antalya
Sapphire Fue Hair Transplant Cost Antalya can vary between $3,000 – $5,000 depending on clinic reputation and all inclusive packages. You can plan your journey before you land in Turkey, and you will know exactly how much you will pay for your Sapphire FUE hair transplant in Antalya.
What Is All-Inclusive Package?
All-inclusive package means that the price includes:
Airport to hotel and hotel to clinic transfers
Medications you need before, during and after surgery.
Accommodation in a 4-star or a 5-star hotel
A translator who can speak your native language.
Free online aftercare services
TIME TO SEE THE RESULTS AFTER HAIR TRANSPLANT IN ANTALYA
Hair transplant in Antalya has gained a lot of popularity over the years, thanks to its affordable prices and high-quality services.
People from all around the world come to this beautiful city in Turkey to get their hair transplant done. But what about the results?
How do they look after the surgery is complete?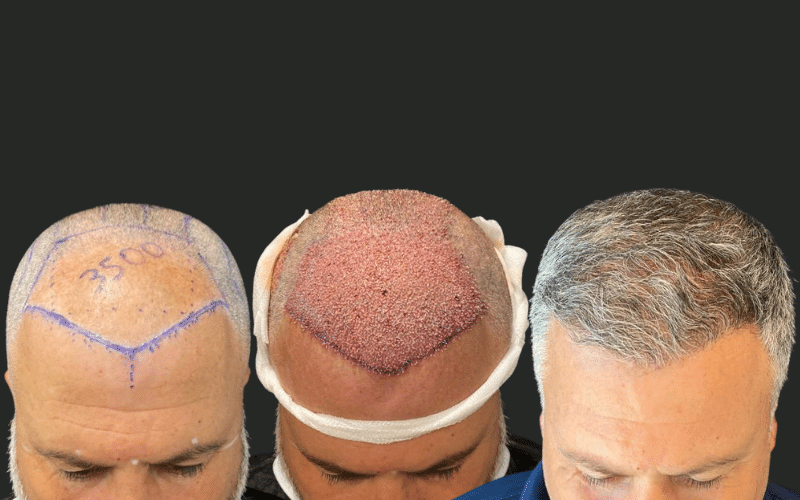 Aftercare & Recovery Time of a Sapphire Hair Transplant in Turkey
Sapphire FUE hair transplant is a minimally invasive procedure with minimal downtime. Slight swelling or soreness may occur but should fade within a few days. Aftercare kits are provided to patients, containing information and products for proper hair care. Transplanted hair may shed after 3 to 4 weeks but will grow back within a few months. Optimal results can be seen within 4-6 months, with full results taking up to a year.
Proper aftercare is crucial following a hair transplant in Turkey. Whether it's a Sapphire FUE hair transplant or any other procedure, taking the necessary steps to protect your hair and scalp is vital. Ensure you follow the recommended aftercare guidelines to maintain the best results.
The More Clinics Aftercare Program
After you have your operation, you need some time to heal also, not like most of the other aesthetic surgeries, hair transplant results are not seen as soon as you have the surgery. In this period we will assist you. Our team and doctors will answer all your questions and evaluate you if necessary.
Sapphire Technique – Frequently Asked Questions
How long does a Sapphire FUE hair transplant last?
Sapphire FUE hair transplants offer long-lasting results due to the use of high-quality synthetic sapphire blades, which create smaller incisions for minimal scarring and faster recovery. The implanted follicles are also stronger and more resistant to shedding, resulting in a fuller and natural-looking head of hair. With proper care and maintenance, your Sapphire FUE hair transplant can last for a lifetime.
Is there an age limit for Sapphire FUE hair transplants?
There is no specific age limit for Sapphire FUE hair transplants, as long as you are in good health and have a stable donor area. Our team will conduct a thorough evaluation during the consultation to ensure you are a suitable candidate for the procedure. We have successfully performed hair transplants on patients of varying ages, from young adults to seniors. Overall, Sapphire FUE hair transplant in Antalya is a safe and effective option for anyone looking to restore their hairline and regain their confidence.
How to sleep after a frozen sapphire FUE cool hair transplant in Istanbul?
To prevent any damage and minimize hair transplant scars after an FUE Sapphire hair transplant, it is crucial to learn the correct sleeping position. Sleeping in an upright position, with a cushion placed behind the neck to alleviate pressure on the FUE Sapphire donor area, is recommended for optimal healing of the new follicles.
Sapphire FUE vs DHI – which technique is best for me?
While both procedures follow a similar process, understanding the differences between Sapphire FUE and DHI can help you make an informed decision for optimal results. An FUE Sapphire transplant involves the manual implantation of grafts, whereas DHI utilizes a specialized tool to create canals, which is ideal for smaller grafts. Our expert team will recommend the best approach based on your individual needs during the consultation.
What Is the Difference Between FUE & Sapphire Hair Transplants in Turkey?
The main distinction between a regular hair transplant using the FUE technique and a Sapphire hair transplant in Turkey lies in the opening of micro-channels on the scalp. The smaller microchannels in the recipient area result in minimal scab formations and a faster recovery process.
What is an ice sapphire hair transplant?
The ice cell method allows hair follicles extracted during the procedure to be placed in the recipient area without losing their functionality or vitality. This technique, combined with newly developed Sapphire Blades, yields excellent results. It is also referred to as a frozen Sapphire FUE cool hair transplant.
What is a Sapphire Blade?
Contrary to popular belief, sapphire blades are not naturally derived from blue sapphire stones. They are made from a synthetic sapphire single crystal, which is hundreds of times harder than standard steel, ensuring long-lasting sharpness. Sapphire crystals undergo meticulous production stages in special machines to transform them into perfect blades.
GET A FREE CONSULTATION!
Let's Start Planning Your Treatment %100 Guarantee Results.
WHY PEOPLE CHOSE US?
Successful clinical outcomes require a combination of medical expertise, state of the art technology and high quality care."
The More Clinics, providing Global Patients with world class medical services from over 90 countries, in 7 languages in coordination with the support offices in the USA, the UK, CANADA and ISRAEL.
More than 10.000 Global Patient Success!
State-of-art Technologies and High Quality Materials.
Globally Trusted Techniques!
More than 20 years of Experience.
Patient Rights Oriented!
Only Reasonable and Affordable Prices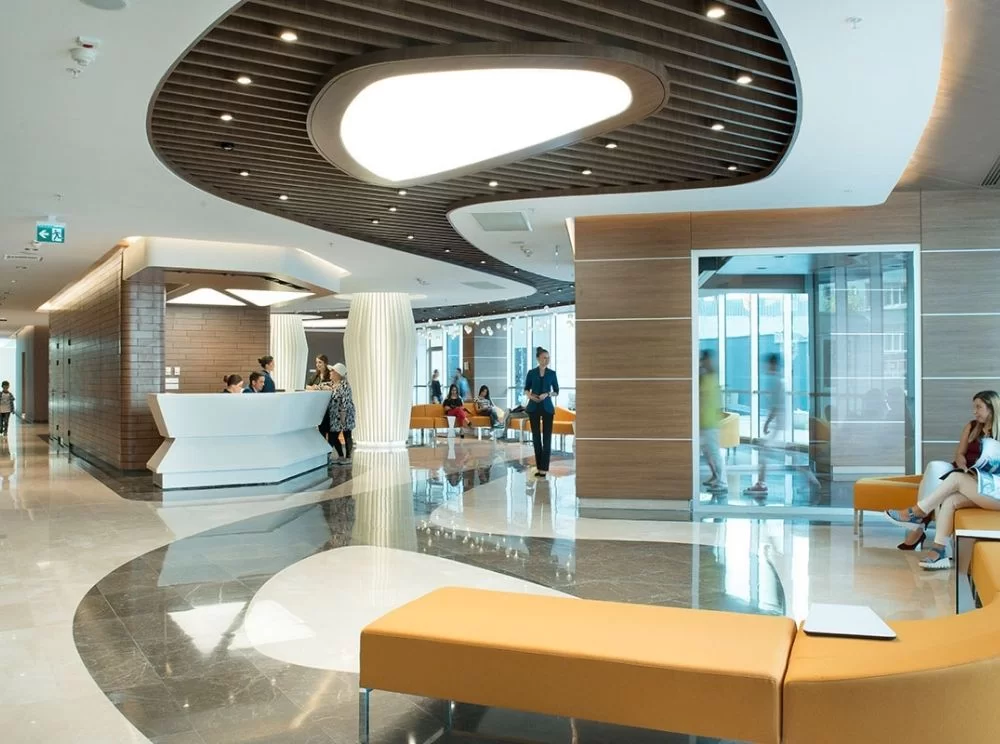 contact us
We find the proper treatment for every patient
dial now
+90 542 677 76 07